Dog ownership doesn't mean your house has to look like a kennel. You don't have to live with blankets on the furniture or squeaky toys and kibble scattered throughout the house. You can own a dog, or two, or three and still create a comfortable, functional and stylish space for everyone to enjoy. We'll show you how to create a wonderful and safe home for your pooch without sacrificing your own personal decorating style!
On the other end of the spectrum, you don't have to decorate a room just for your dog (although that would be pretty cool!). All you need to do is incorporate a few sensible and stylish décor ideas with your beloved pooch in mind, without having to send your pooches for dog behavior training. Your house will not only be dog friendly, you'll appreciate the easy care details and chic new look!
Use Dog-Proof Fabrics
There are certain fabrics that just don't belong in a doggie household. Silk is out – it stains too easily. Fabrics with nap, such as velvet or chenille, attract dog hair like a magnet. Even hardy cotton twill or canvas is no match for muddy paws. So what's a dog owner to do?
Consider Dog-Friendly Flooring
If you have carpet and dogs, you know this is not a happy combination. Dog hair and dander accumulate in the fibers and no matter how often you vacuum, you just can't get it all out. For this reason, non-carpeted surfaces are your best bet.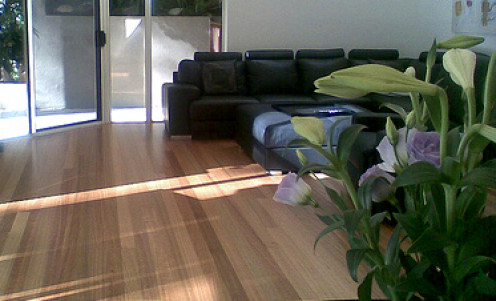 Hardwood floors are lovely to look at, but if you have large dogs, they may take a beating. If you want the look of wood, choose a durable laminate or new generation cork/vinyl hybrid that gives you the look of wood, but will withstand dog wear-and-tear. They are easy to clean up and require no sealers.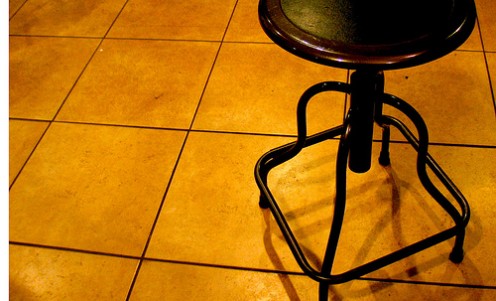 Other excellent non-porous flooring choices are ceramic tile and stained concrete. These tough-as-nail surfaces are beautiful, claw-proof and provide your pooch a nice cool place for a nap during the summer. One word of caution: seal tile grout and stained concrete to prevent stains from 'accidents'. Sealing will also make clean up a breeze!
Make Your Home a Dog-Safe Environment
As you would create a child safe environment for an active toddler, you should consider your dog's safety when thinking of your home's décor. Consult with local pet trainers Or Do a walk through, jotting down any potential dangers. Place protective covers on electrical cables and cords and insert childproof caps over outlets. Install childproof door locks on lower cabinets to keep your dog away from cleaning products and other items that can cause harm.
By: lindacee
article source : http://hubpages.com/animals/Decor-Ideas-for-Your-Dog